Decks
Ready to Partner with a Custom Deck Builder Near Westminster, MD?
Premium Deck Installation
Certified Home Remodelers, Inc. provides exceptional deck installation services to clients throughout the state of Maryland, including the surrounding regions of Baltimore, Frederick, Gaithersburg and Westminster with deck installation services.
During our initial consultation we will show you numerous product lines from many manufacturers that are designed to be maintenance-free. Our mission is to bring beauty and elegance to all clients' homes, while directing you to the most cost-effective products for your budget. We build several different types of decks including: pool decks, patios, covered decks, screened-in patios, multi-level decks and more.
Certified Home Remodelers is a custom deck builder that services Baltimore and surrounding regions. We help homeowners extend the reach of their home with our custom-designed and constructed outdoor living spaces. New decks and patios can add value to your home and substantially increase your enjoyment of your outdoor living spaces. We feature quality materials in all our designs because safety and durability is the ultimate priority.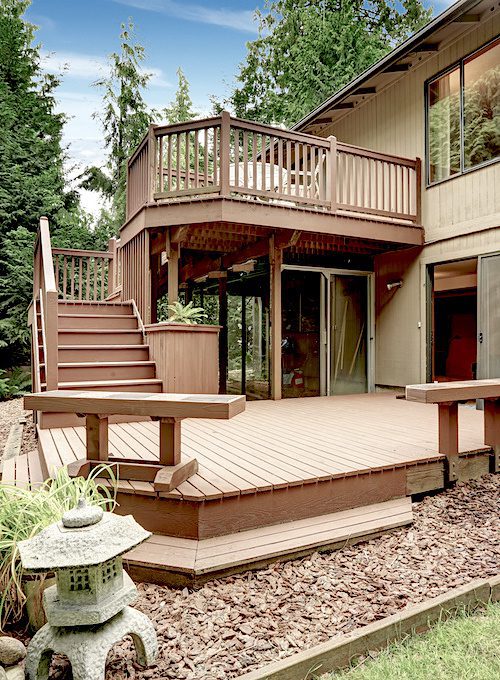 Greater Convenience and Personalization
When you contract with Certified Home Remodelers for our custom deck builder services, we'll work with you to create a design that serves your needs and meets your budget.
Our goal is also to create an aesthetically pleasing design that employs the materials you're looking for. Simply tell us about your vision for your new home deck or patio and we'll help you build it with a smooth and headache-free process. We can source the materials needed for the job and will perform all services needed to build these features from start to finish.