Insulation
Need to Replace Your Home Insulation Near Westminster, MD?
Blow-in Insulation
Our professional team is dedicated to helping you save up to 50% on your heating and cooling costs with our attic and wall insulation services.
Formaldehyde-free Climate Pro blow-in loose-fill fiberglass insulation is a premium alternative to cellulose. It's blown into attics, nonconforming spaces and hard-to-reach areas, like corners, edges and around framing. When it's applied to the recommended thickness and specifications, you can be assured that your home is energy-efficient, with minimal heat loss. And unlike cellulose, it won't appreciably settle, decay or provide food for animals or microbes. It's effective for the life of your home.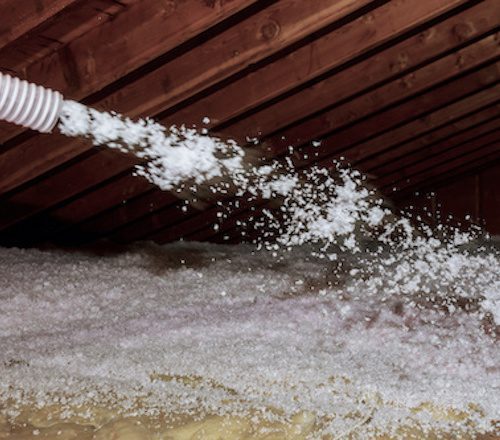 Why Is Insulation So Important?
Home insulation is vital for your home no matter the season. With proper insulation, your home stays warm in winter and cool in summer.
Certified Home Remodelers specializes in new insulation installation and replacing outdated or unsafe home insulation. We feature energy-efficient materials that are respected throughout the building industry for the benefits they offer. With our insulation services, our customers have saved up to 50% on their heating and cooling expenses. Let us help you save on your energy bills too.
Certified Home Remodelers features Climate Pro blow-in loose-fill fiberglass installation. It's ideal for filling hard-to-reach areas and ensuring that there are no gaps in the fill that could lead to a decrease in your home's energy efficiency. Unlike cellulose-based insulation, our product won't decay or provide food for pests. Contact us to learn more about our insulation solutions. Our contractors can also inspect your insulation to help you determine if you need replacement.
Let's Discuss Your Insulation Options
If you are looking to save money through more efficient products that are proven overtime and supported by reputable agencies utilizing renewable energy resource options, we encourage you to contact us via our web form or by giving us a call at 410-871-9100. Our expertly trained team is ready to answer questions you may have or to set up a consultation today.