Siding & Decorative Trim
Searching for a Trusted Siding Company in Westminster, MD?
Siding Installation at its Finest
Certified Home Remodelers, Inc. serves clients throughout the state of Maryland, including the surrounding regions of Baltimore, Frederick, Gaithersburg and Westminster as a siding installation company.
If you have been thinking about replacing your original aluminum, vinyl, wood, or asbestos siding, consider Certified Home Remodelers. Our specialties are creating a renewed look that will set your home apart from the rest of the neighborhood and the design with be specifically selected to perfectly patch your home. We're also available to discuss products that are designed for the most optimum energy-efficient performance standards available in the market today.
Certified Home Remodelers is a leading siding company that serves homeowners throughout the Greater Baltimore region. We specialize in siding installation, siding repair, and decorative trim. We are a certified vinyl siding installer, but we also have years of experience installing and replacing wood, aluminum and fiber cement siding. When you contact us for siding installation, we'll help you source the best-quality, energy-efficient siding that meets your needs and preferences.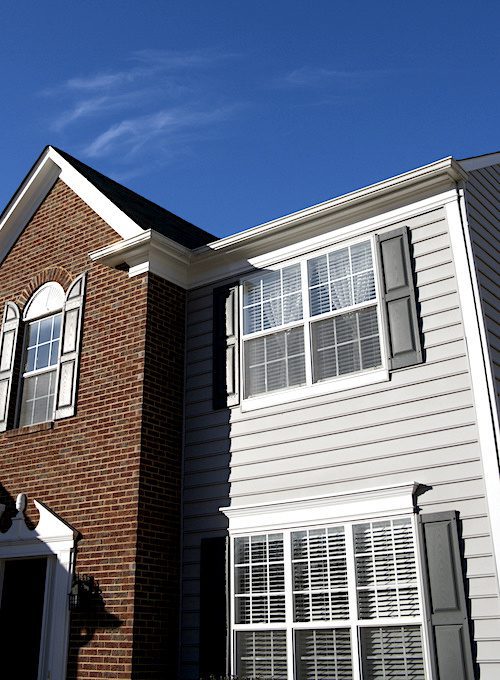 Decorative Trim
We can help you determine the most cost-effective and timely way to replace your original columns, porch posts and railing systems, and decorative accent trim moldings with a more maintenance-free product.
We can show you numerous product lines from many manufacturers that best suit your homes décor, while all along bringing beauty and elegance that you can be proud of for your home as we direct you to the most cost-effective products that will fit within your budget.
As an experienced siding and trim company, Certified Home Remodelers also performs a wide range of siding and decorative trim repair work. When you call us for service, we'll visit your home to inspect your siding and trim and provide you with an upfront cost for our services. Over time, some types of home siding and trim can become vulnerable to moisture damage and even pests. You can also rely on our pros to install or repair your home's decorative trim, including trim moldings, railings, columns, and more. To learn more about our siding and decorative trim services or to request a service for your home, we encourage you to contact us via our web form or give us a call at 410-871-9100.