Additions & Garages
Creative Custom Home Additions Across Maryland and Beyond
Additions & Garages
Certified Home Remodelers, Inc. provides home additions and garage construction services to clients throughout the state of Maryland, including the surrounding regions of Baltimore, Frederick, and Westminster.
If you have been thinking about adding a home addition or garage to your home, something that would offer additional living, entertaining, or storage space without the frustration and expense of relocating, then consider an addition by Certified Home Remodelers. Additions are an excellent way to give you extra space and also increase the value of your home.
But how do our custom home additions and new garages add substantial value to your home? Firstly, Certified Home Remodelers works with homeowners to achieve a world-class design that complements their existing homes. Then, we help them source quality, long-lasting materials and provide all equipment and crew members needed to complete the construction according to your schedule–and budget. We make the experience a personalized one that is rewarding throughout and of course, upon completion of the project.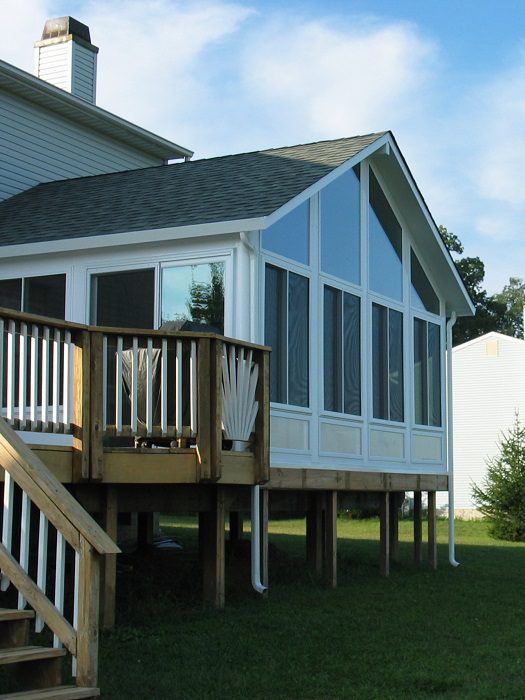 Specialized Design
From one story to multi-level story additions and garages our team will design a space that is unique to your every need. Whether it is for cars, or a living space, you can rest assured that our team will design and build your new project that will exceed all building codes and standards.
Specializing in Turn-Key Construction – All Trades Supplied. We offer design-build services with architectural and engineered drawings or just bring us your own drawings. We are fully qualified to take the ideas you have in mind and turning them into the ideal space you have always dreamed of.
Certified Home Remodelers features custom home additions that are tailored to your home's needs. Master bedroom suites, game rooms, family rooms, sun rooms, kitchens–whatever type of addition you're looking for, we'll build it. We've also constructed hundreds of garages for homeowners throughout the Greater Baltimore region. Tell us about your specific needs and we'll help you create a plan that exceeds your expectations. If you are in need of an addition or garage we encourage you to contact us via our web form or give us a call at 410-871-9100. Our expertly trained team is ready to answer any questions you may have or to set up a consultation today.