Roofing
A Qualified Roofing Company Serving Maryland and Beyond
Roofing Installation Experts
As a specialty roofing contractor, we understand that no two homes are the same, and neither are the needs of their owners.
As a Certified Master Shingle Applicator with manufacturers such as IKO, GAF/ELK, and CertainTeed we always show each clients a variety of various manufacturer product lines and warranties that are currently available on the market today. We do this to give you a complete understanding of the options you have while always working to create the roof you need at the price you can afford.
Certified Home Remodelers is a leading roofing company that features licensed and insured roofing contractors. We have years of experience roofing all types of home designs. When you contact us for roof installation or replacement, we'll visit your home and discuss the types of roofing systems available. Then, we can provide you with an upfront quote for the job. From asphalt shingles to tile roofs, our roofing services can be tailored to suit your needs.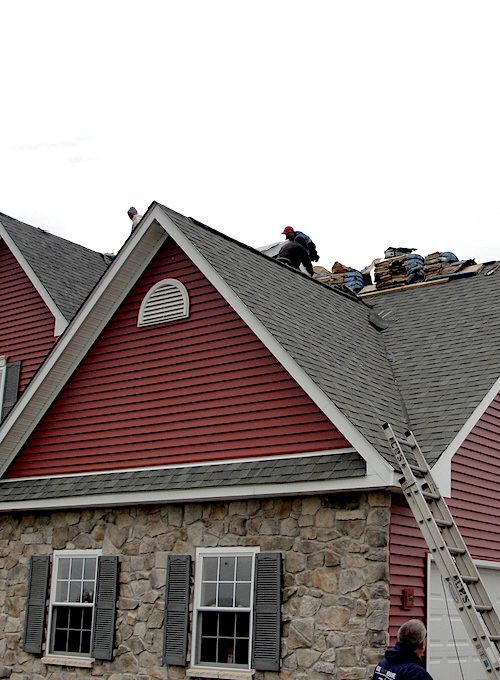 Roofing Repair & Renovation
Certified Home Remodelers is also a roofing company that features extensive roof repair services.
We can inspect your roof thoroughly to provide you with a comprehensive repair estimate. Keeping your roof in good repair helps you enhance its longevity and ensures that you're getting as much value from your roof investment as possible. If you need a new roof or roofing repairs in or around Baltimore, contact us today to schedule an inspection. We're also happy to provide repair in the event of storm damage, and we work with insurance companies to help homeowners maximize their coverage and receive a swift repair.
Roofing Services Overview
Residential Roofing

Light Commercial Roofing
New Construction

Maintenance